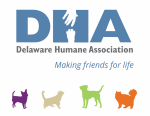 Forever Media loves pets! That's why we've partnered with Concord Pet Food & Supply to bring you our Pets of the Week. Each week, we'll show you a cat , dog or furry friend from the First State Animal Center and SPCA. FSAC-SPCA.org  Call after 10:30am: 302-943-6032!
WEDNESDAY WONDER PET WITH CONCORD PET
Say hello to Queenie, Queenie is a 3 year young, GSD and lab mix, She is ready to start her next chapter with a loving family where she can spend the rest of her dog days with! Will this be YOU? If you would like to adopt Queenie call after 10:30am at 302-943-6032
Thanks to Concord Pet Food and Supply. CONCORD PET, WITH 19 LOCATIONS ALL ACROSS DELAWARE AND EASTERN MARYLAND THERE IS BOUND TO BE A CONCORD PET FOOD AND SUPPLIES NEAR YOU! https://concordpetfoods.com/
Please have your pets
spayed or neutered!